Living and learning, at their best, combine to create the ultimate university experience at Penn. Penn Residential Services is here to connect you to the resources at the center of your residential experience. From managing your living spaces to taking care of the buildings that facilitate your participation in your College House, our focus is always on supporting you.
What We Offer
Home Away From Home
The College Houses and Sansom Place offer distinct room types, amenities, and communities. Options range from traditional single and double rooms that share a common hallway and bathroom to suites and apartments offering more privacy, and in some cases, a living room and kitchen.
The Second-Year Experience
Two is better than One
Penn's Second-Year Experience initiative includes a two-year housing requirement. Residential Services is supporting this commitment by providing new and distinctive housing options for students to build off of their first-year living in the College Houses.
Need To Know
Important Dates
September 15
Room Change Request Opens
MyHomeAtPenn will open for room changes in the afternoon of Wednesday, September 15.  The form will close on Friday, November 19 at 11:59 pm.  
October 14-17
Fall Break
The College Houses and Sansom Place West are open for fall break.
October 26
Preferred Room Selection Application
New this year!  We have space across campus for rising third and fourth-year students who want to live Penn. This fall we are offering the Preferred Room Selection Application for this group starting on October 26.  The Preferred Room Selection Application is an opportunity for these students to let us know they want to complete the spring semester's room selection process.  Completing the application  gives students an advantage when room selection timeslots are determined.
October 29-31
Virtual Family Weekend
For all of our Penn families, be sure to check out our virtual Housing & Dining panel. You can sign up on our For Families page.
November 25-28
Thanksgiving Break
The College Houses and Sansom Place West are open for Thanksgiving Break.
December 23 at Noon
College Houses Close
All College Houses (except Harnwell, Harrison, and Rodin) are closed for Winter Break.
Sansom Place West remains open for Winter Break. 
January 8 at 9 am
College Houses Open
All College Houses that were closed for Winter Break will open at 9 am on Saturday, January 8.
Harnwell, Harrison, Rodin, and Sansom Place West remain open for Winter Break. 
We Oversee
13 College Houses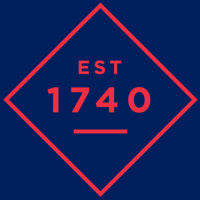 We Support
5500 Residents
March 25, 2021
A Q&A with the House Director of New College House West
With New College House West nearing completion, students making their housing selections for fall have the opportunity to be a part of history as the inaugural residents.