Living and learning, at their best, combine to create the ultimate university experience at Penn. Penn Residential Services is here to connect you to the resources at the center of your residential experience. From managing your living spaces to taking care of the buildings that facilitate your participation in your College House, our focus is always on supporting you.
The Second-Year Experience
Two is better than One
Penn's Second-Year Experience initiative includes a two-year housing requirement. Residential Services is supporting this commitment by providing new and distinctive housing options for students to build off of their first-year living in the College Houses.
Need To Know
Important Dates
March 4-12
Spring Break
The College Houses and Sansom Place remain open for Spring Break.
April 28 - May 5
Early Move-Out
On these dates, students are encouraged to sign up for a departure time to officially register move out of their College House. Students will be able to sign out a cart for two hours to help with their move. The streets will not be posted for parking and there will not be staff available to assist with parking and moving items down steps in selected buildings. 
May 8 to May 31 at 11:59pm EDT
First-Year Housing Application
Review your housing options for your first year at Penn! Once you are ready, complete Housing Application anytime between May 8 to May 31 at 11:59pm EDT. The date you submit does not impact your priority during this time period.
For more information, click Room Selection.
May 6- May 10
Move-Out
Non-graduating undergraduate students must move out of their College House by 5 pm on Wednesday, May 10.
May 16
Graduating Senior Move-Out
Seniors graduating in May or August 2023 will automatically receive an extension to move-out on Tuesday, May 16 at noon. 
June 21
First-Year Housing Released
Welcome to Penn's College Houses! Your housing assignment is now available on Campus Express. You will need your PennKey username and password to log in.
We Oversee
13 College Houses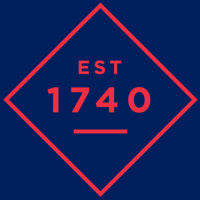 We Support
6000 Residents
Our Family Guide
Answers At Your Fingertips
We know there's a lot to consider when your student goes to college, and we are here to support not just our students, but their family as well. Our dedicated staff will make sure your student's residential essentials are taken care of, so they can focus on how to Live Penn.
August 31, 2022
Penn welcomes nearly 6,000 students back to on-campus housing
September 12, 2022
Class of 2026 moves in