Living and learning, at their best, combine to create the ultimate university experience at Penn. Penn Residential Services is here to connect you to the resources at the center of your residential experience. From managing your living spaces to taking care of the buildings that facilitate your participation in your College House, our focus is always on supporting you.
What We Offer
Home Away From Home
The College Houses and Sansom Place offer distinct room types, amenities, and communities. Options range from traditional single and double rooms that share a common hallway and bathroom to suites and apartments offering more privacy, and in some cases, a living room and kitchen.
The Second-Year Experience
Two is better than One
Penn's Second-Year Experience initiative includes a two-year housing requirement. Residential Services is supporting this commitment by providing new and distinctive housing options for students to build off of their first-year living in the College Houses.
Need To Know
Important Dates
March 15
Room Change
If you have selected a room through the Room Selection Processes but would prefer a different room type and/or location you may apply for a room change using the Room Change Request Form at MyHomeAtPenn.
To learn more information, click the Room Change 2022-2023 button.
March 17
Rolling Undergraduate Application
The Rolling Undergraduate Application will open in the afternoon of Thursday, March 17 via MyHomeAtPenn. This process gives you the first opportunity after Room Selection to list your preferences and secure a bed on-campus for next year. Once your application and preferences are submitted, Housing Occupancy staff will work to process assignments beginning mid-April. We anticipate having bed spaces available post Room Selection, so be sure to get your application in!
April 4
Graduate Housing Application
The graduate housing application for the 2022-2023 academic year opens on April 4th.
For more information, click on the Graduate Housing Application button.
June 16
Transfer & Exchange Student Housing Application
Review your housing options for your first year at Penn! Once you are ready, complete Housing Application anytime between June 16 to June 30 at 11:59pm EDT. The date you submit does not impact your priority during this time period.
For more information, click Room Selection.
August 22 through August 28
Fall 2022 Move In
We are so excited to welcome you to campus! Check out our Before You Move In page to learn more about our move-in experience.
We Oversee
13 College Houses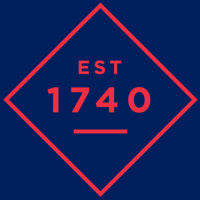 We Support
6000 Residents
March 25, 2021
A Q&A with the House Director of New College House West
With New College House West nearing completion, students making their housing selections for fall have the opportunity to be a part of history as the inaugural residents.