Living and learning, at their best, combine to create the ultimate university experience at Penn. Penn Residential Services is here to connect you to the resources at the center of your residential experience. From managing your living spaces to taking care of the buildings that facilitate your participation in your College House, our focus is always on supporting you.
What We Offer
Home Away From Home
The College Houses and Sansom Place offer distinct room types, amenities, and communities. Options range from traditional single and double rooms that share a common hallway and bathroom to suites and apartments offering more privacy, and in some cases, a living room and kitchen.
The Second-Year Experience
Two is better than One
Starting this year, with the incoming class of 2024, Penn's Second-Year Experience initiative will include a two-year housing requirement. Residential Services is supporting this commitment by providing new and distinctive housing options for students to build off of their first-year living in the College Houses.
Need To Know
Important Dates
August 21
Fall 2020 Move In
We are so excited to welcome you to campus! Check out our Before You Move In page to learn more about our move-in experience.
November 20, 2020
Last Day of In-Person Instruction
Check out Penn's Academic Calendar for more important dates.
We Oversee
12 College Houses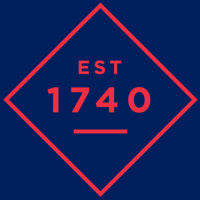 We Support
5500 Residents
Our Family Guide
Answers At Your Fingertips
We know there's a lot to consider when your student goes to college, and we are here to support not just our students, but their family as well. Our dedicated staff will make sure your student's residential essentials are taken care of, so they can focus on how to Live Penn.